Can You Identify With Any Of The Following?
Struggling to make it through the month?
Not having enough money to go in all those pesky little budget categories?


Wanting to stay home with your kids?


Wanting to be able to contribute to your family's income?


Wanting to have money for a date night or vacation?


You Want Better.
So you've tried all the ways to save money: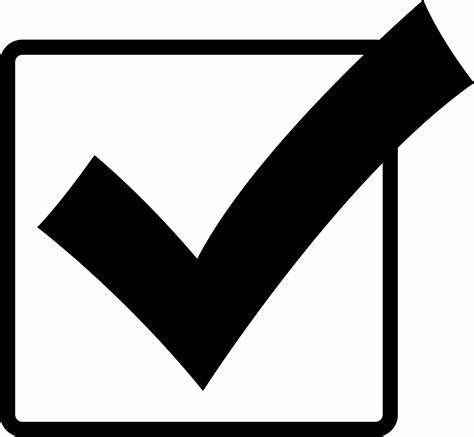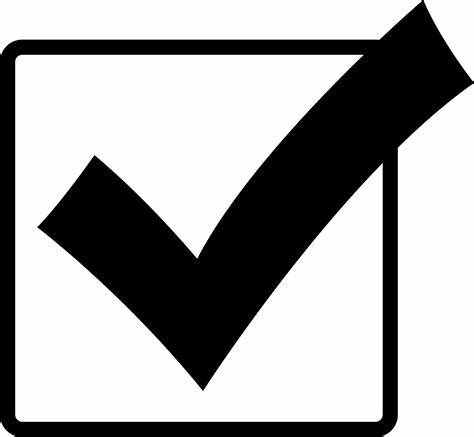 Cutting Expenses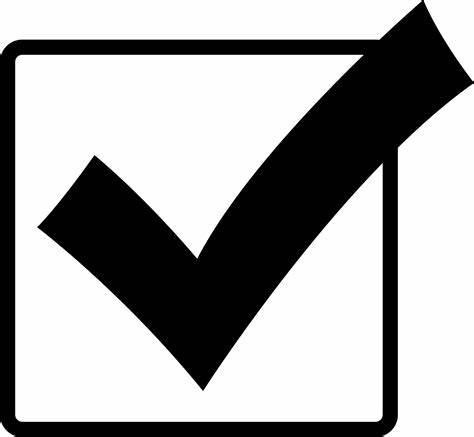 But Saving Wasn't Enough
So you tried all the ways to make money: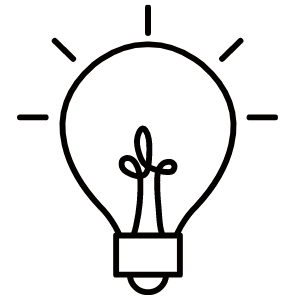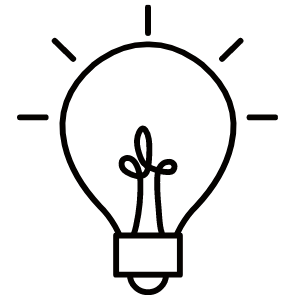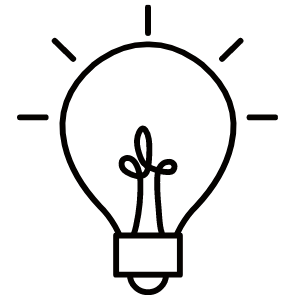 All The Ways Pinterest Says To Make Money
You tried selling magic potions, hosting endless "parties," clipping coupons, signing up for Ibotta, Shop At Home, Uber, and Instacart.
You Almost Gave Up.
Then You Heard About Reselling.
Maybe you've seen other people reselling and making good money.
Maybe you've even tried it yourself, didn't have much success, and figured they must just be "lucky."
Maybe you've tried selling on other platforms like Poshmark, Mercari, Kidizen, or Tradesy.
Maybe you've struggled with knowing:
How to get started


What to sell
How to successfully use eBay (yes, it's more complicated than other platforms, but much more powerful!)
How to turn flipping into a successful side hustle that pays you a steady income every month!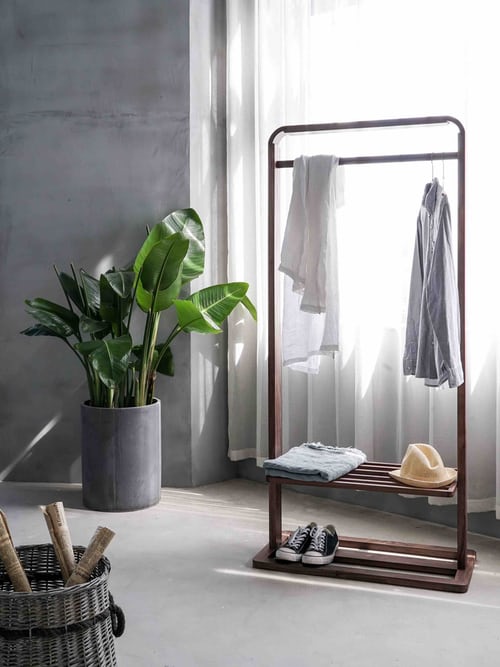 If this sounds like you, you are in the right place, my friend!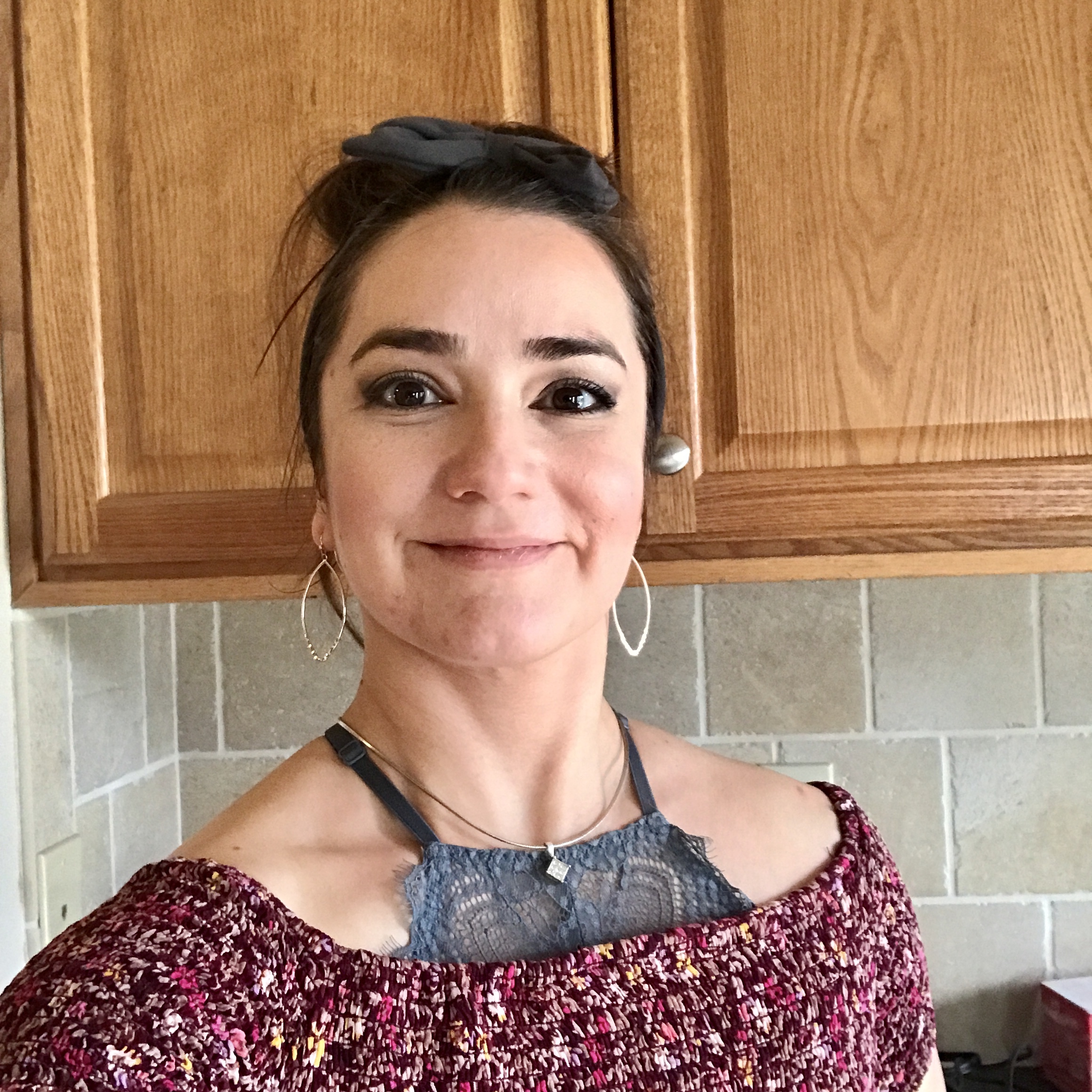 I Was Just Like You!


Wanting to stay home with my kids, but struggling to have enough money to make it through the month.


Like you, I tried all the ways to save money.


And all the ways to make money.


Various part-time jobs.


Surveys and clipping coupons.
I've been right where you are now. About ready to give up.
Then I Discovered Flipping Used Clothes
But like you, I had no idea where to start.


No idea what to look for.
No idea what kinds of things to sell.
No idea about shipping, or taxes or accounting.


No idea how to turn it into a steady, reliable income stream.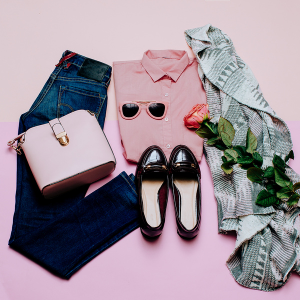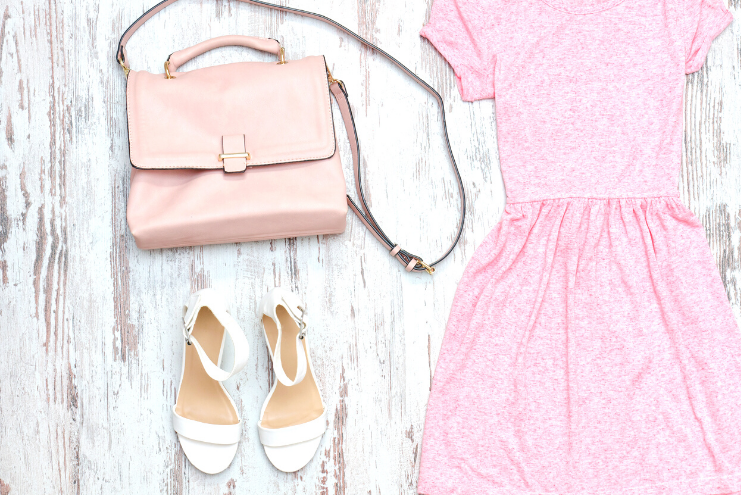 Through Trial & Error I Discovered The Secrets To Success
I learned what to look for.
What things sold best.
That I didn't have to rely on "BOLO" brands other resellers are touting.


I figured out shipping, taxes and accounting.
And most importantly, I figured out the formula for making a steady and reliable income from flipping used clothes!
This Is The Formula That Has Taken Me To $2,000+ Per Month From Flipping Used Clothes During Nap Time!
This is a repeatable formula. A plan.


That anyone can do!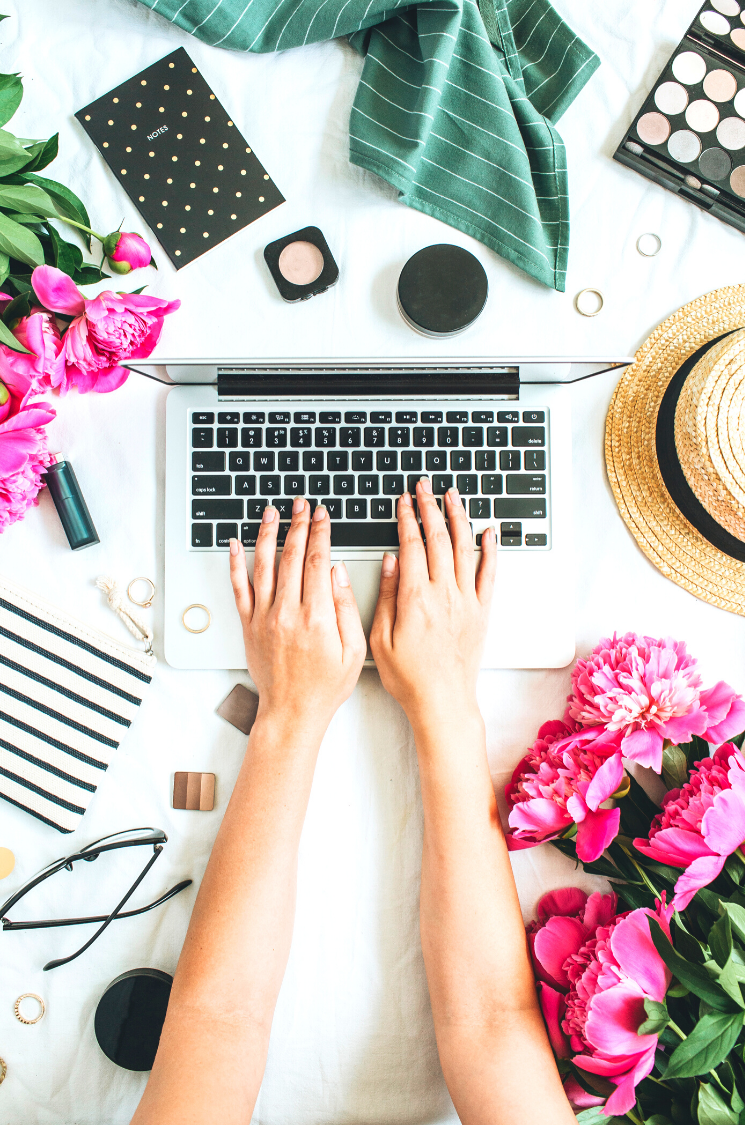 Reselling Is What Has Allowed Me To: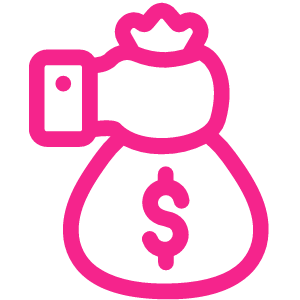 Earn Money Around My Family's Schedule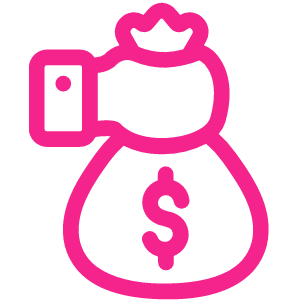 Not Worry About Making Ends Meet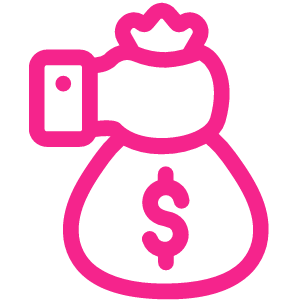 Have Money To Invest & Pay Down Debt
I finally quit spending hours scouring Pinterest trying to figure out how to make and save money!
I Was Skeptical Too
So I Want To Show You The Proof
Here's the income I received from eBay to my Paypal account in 2019: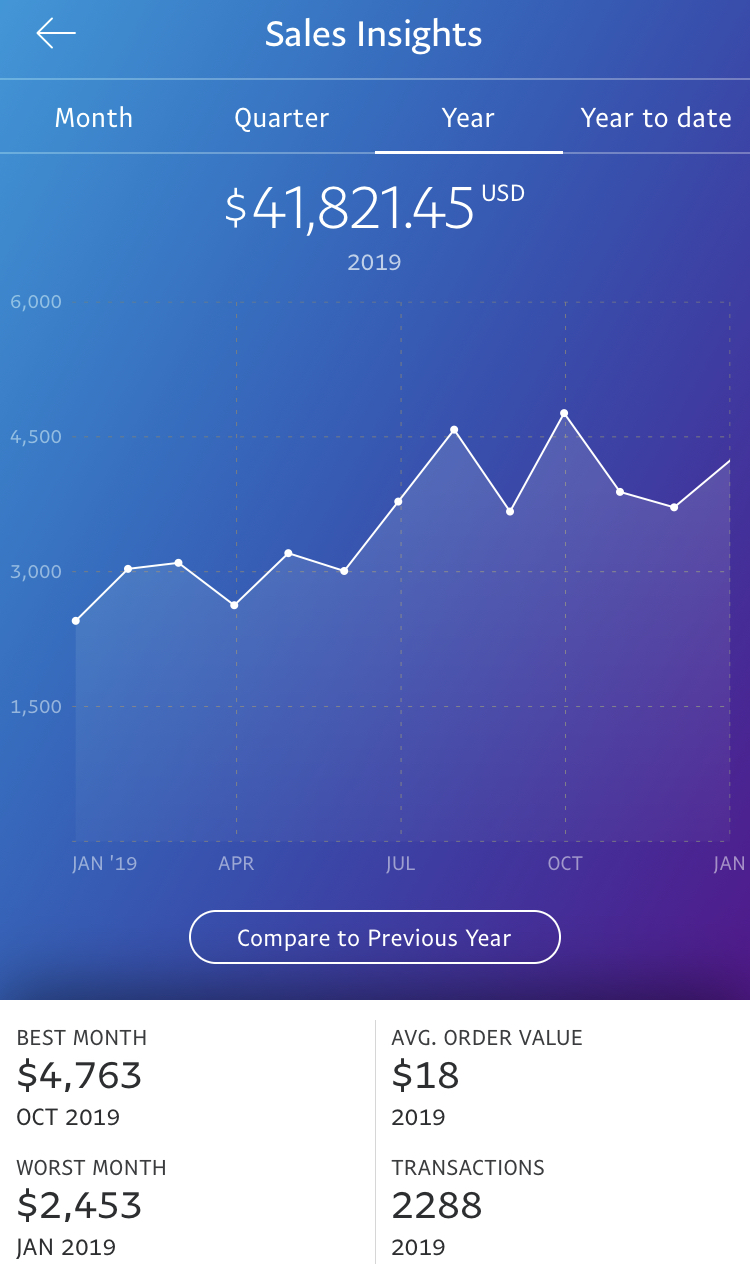 Keep In Mind This Is From Working 10-15 Hours A Week


Mostly During Naptime!
More Proof
Here's A Snapshot From My Quarter 1 Income From 2020:
And A Peak Into My eBay Selling Totals...
(90 days, approximately mid-August to mid-November 2020)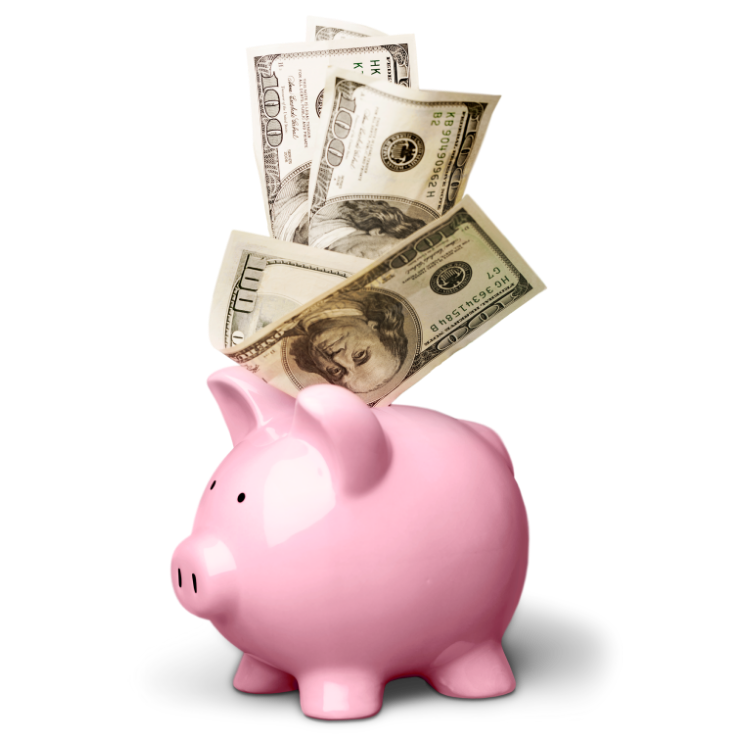 Yes, this is gross income, but even after expenses, I make great money.
$30+ Per Hour!
$2,000+ Per Month!
Much more than minimum wage!
My Life Now...
My life now is on my terms.


I get to work when I want, how much I want.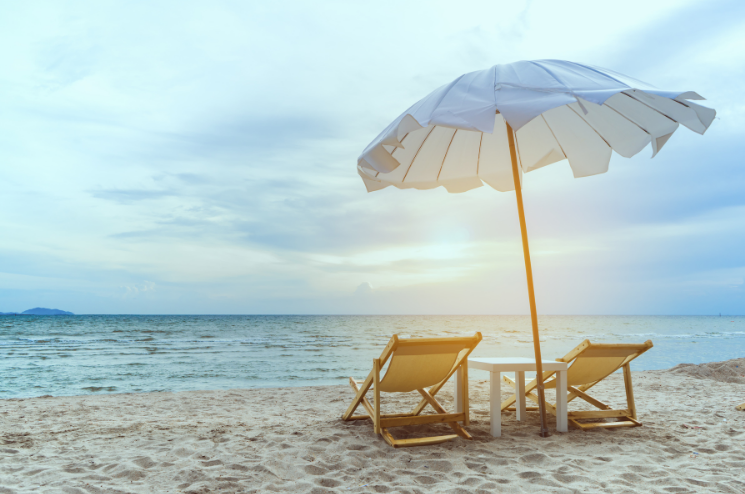 And I can make however much I choose!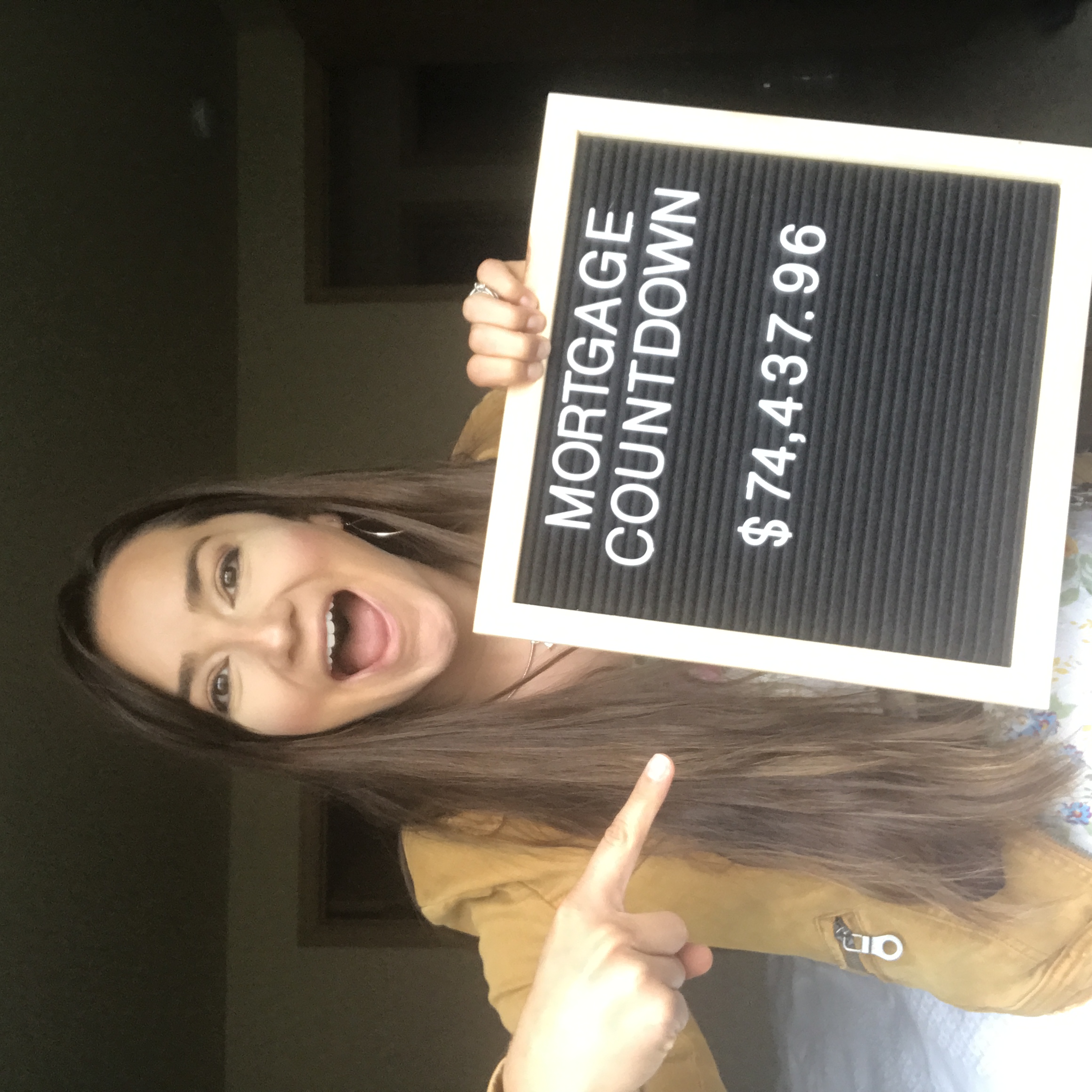 Ultimately, Reselling Has Given Me The Freedom I Was Looking For
Freedom to quit worrying about making it through the month.


Freedom to be the mom I want to be - to be at home and actually have time to enjoy my kids.


Freedom to chase my dreams and my own financial goals.


Freedom to pay off debt.


Freedom to have "fun" money for eating out or taking a vacation.
And I believe flipping clothes can give YOU this same freedom!
You See Not Long Ago, I Was Just Where You Are


Struggling to make it through the month.


Just wishing for some extra money for a mini vacay, or at least enough to be able to eat out once in a while!


Trying to figure out the whole making money from home thing.


Trying to figure out legitimate ways to make money.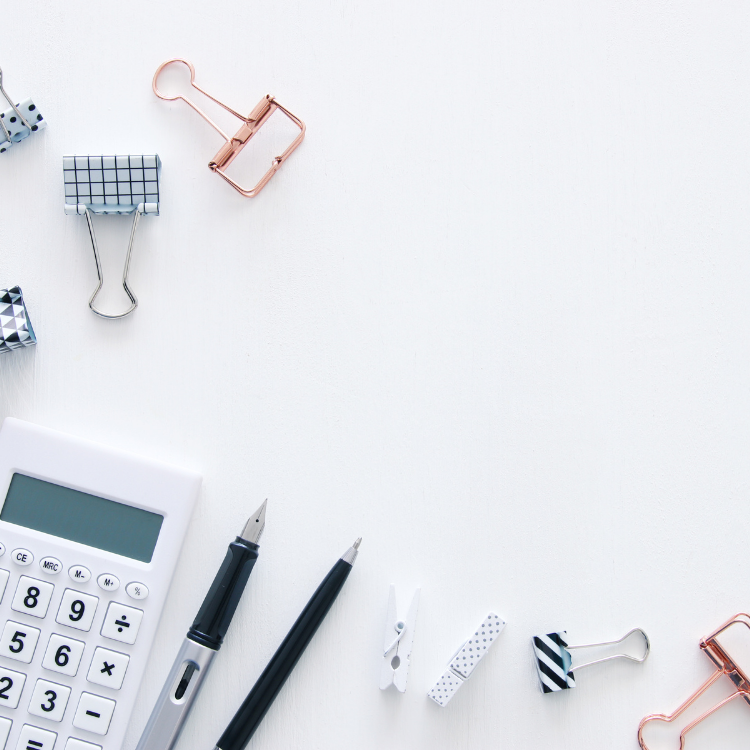 I Know You've seen all the pins on Pinterest:


"How To Make A Gazillion Dollars In Your Sleep"


"How To Make A Billion Dollars A Month Blogging"
But, are they really doing it themselves?
Who are you really supposed to trust?
Someone Who Has Actually Found A Way To Make Money At Home!
Someone who is just like you.


A regular mom who found a way.


A mom who created a system.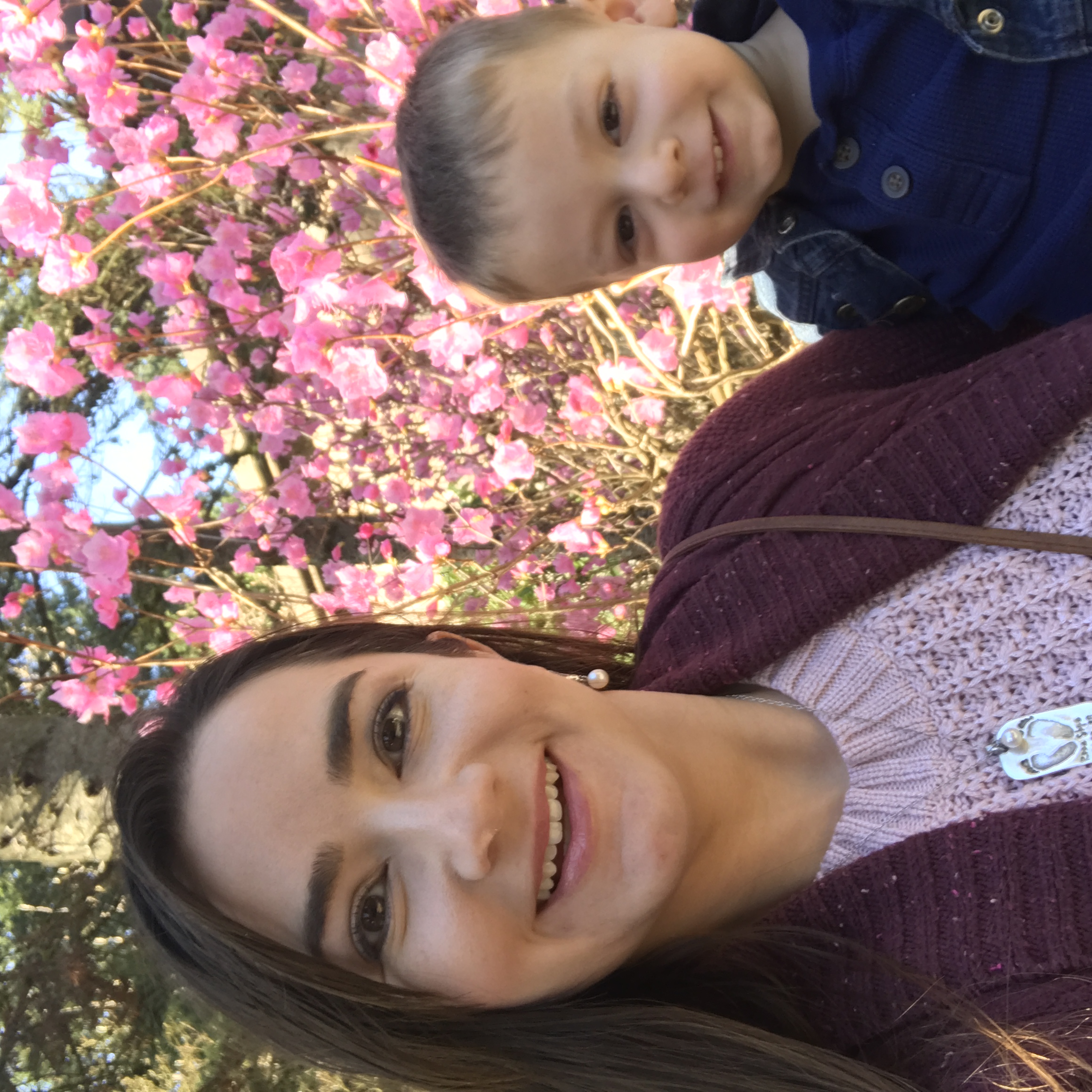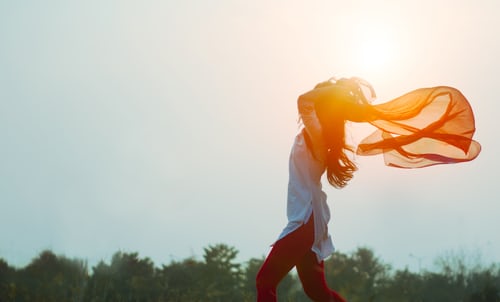 This System Has Given Me:




A fun way to make money that fits with my family's busy schedule.




Money coming in every day of the week - even when I don't work. Days like weekends, holidays, and vacation! I even wake up to overnight sales!




The freedom I was craving.


You can have all this and more with the system I created!
Maybe You've Tried Re-Selling Before And Weren't Successful.


Before I show you the product, here are a few common mistakes you may have been making: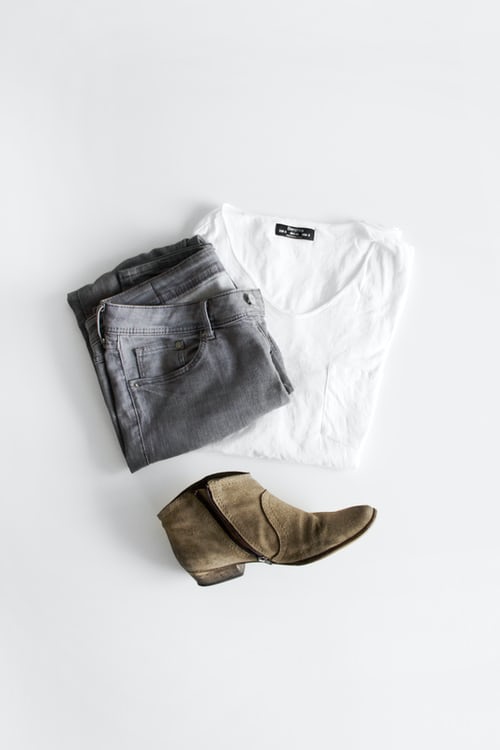 Common Reselling Mistakes
1) You don't understand supply and demand.
If you've had items sitting forever and not selling, this is probably the reason. Understanding supply and demand will guide your sourcing (knowing what to sell) as well as your pricing.
2) You think retail price is important for determining how much something is worth.
Just because that New With Tags Anne Klein Leather Jacket has an original retail price of $250 doesn't mean it's actually worth that much. You'll learn what goes into determining an item's actual worth as well as items to look for that actually hold their resale value.
3) You think quantity of listings determines your income.
I've seen stores with thousands of items hardly selling anything. And on the flip side, there are stores like mine that have substantially less inventory, but outsell those larger stores. You'll learn the tricks to keep inventory moving and money coming in.
4) You were intimidated by eBay, so you tried out another platform.
eBay has one of the biggest learning curves for new sellers. Because of this, you may have tried selling on other (easier) platforms and didn't have a whole lot of luck as they have substantially small customer bases than eBay. I'll demystify eBay and you'll learn how to master eBay and the listing process so you can get your items in front of one of the largest customer bases out there!
5) You lost most of your money to shipping.
If you've tried selling before, chances are you lost money on shipping. If you don't know what your doing, shipping can eat away at a big chunk of your profit. If you've paid $17 to ship an item before, chances are you could have shipped for much cheaper. I've learned all the best ways to ship, all the ways to save big money, and I show you how.
6) You don't understand buyer behavior or buyer psychology.
Not understanding buyer behavior and buyer psychology can create a lot of problems - from creating listings that buyers can find to making the sale. Understanding your buyer's behavior and thought process can drastically increase your sales.
7) You don't have proper guidance
Yes, you can scour the internet searching for answers, spend countless hours watching YouTube videos, but it can waste a lot of time and you'll end up with fragments of information, and a lot of times mis-information from self-proclaimed "gurus." What you need is an entire system that fits together and will give you results from someone who has done it (and is doing it) themselves.
She's a busy stay-at-home mom of two young kids, runs her own photography business, plus started flipping clothes on the side for extra money. Here's what she has to say about Rags To Riches:
"Lee is so knowledgeable about reselling. Following her strategies, I was able to make nearly $500 in sales in my first month flipping used clothes! I highly recommend her course for everyone; anyone can do this!!"
-Danielle, busy mom of 2
Take a second to imagine a world where you could...
Wake Up To Overnight Sales
When you run an online store, shoppers will shop at all hours. It will feel amazing waking up to money deposited in your bank account! Yes, this is a real thing and something I wake up to nearly every day!
Actually Look Forward To Work
There's nothing worse than going to a job you hate! I know! I've been there. Reselling is fun and something you can actually look forward to. In fact, I even cringe to call it "work!"
Have Time To Spend With Family
Whether you're looking for a way to not have to go back to work so you can stay with your sweet babe, or you want to quit wasting your time on jobs that pay a little of nothing, reselling can provide that for you.
Contribute To Your Family's Income With A Steady, Reliable Income Source
Imagine what it would be like to actually have more than enough money to make it through the month. Where you don't need to stress about money just to cover the basic necessities.
Chase Your Financial Dreams
Whether that's saving up for a house, paying off debt, being able to go on an amazing vacation, or being able to put your kids in swim, dance, or music lessons, reselling can provide that extra income you so desperately want.
Introducing...
Rags To Riches
Turn clothes into cash! The ultimate formula to start & grow a profitable side hustle flipping used clothes on eBay -
guaranteed
.
Let's take a look at what you will learn inside each of the 10 modules...
Module 1 & 2 - Foundations and Framework of Rags To Riches
I'll show you the entire framework and structure behind turning clothes into cash and what it takes to run a successful business on eBay. These incredibly valuable modules will give you the correct mindset and perspective to get the most out of the course moving forward.
Module 3 - Building Your Business Plan
If you want to get paid like a business, you need to treat it like a business! I'll help you put together an amazing business plan setting you up for success now and years to come!
Module 4 - The Key To Sourcing Inventory That Sells
You'll learn the keys to sourcing including knowing what price point to invest in and what to sell at. You'll also learn the best brands to source (plus a printable cheat sheet of the best brands!), what to do if you don't have great brands (yes, it's possible to be successful without amazing brands - I do it every day!), and the best places to find the best (and most profitable) clothes.
Module 5 - Understanding eBay
You'll learn all the basics of eBay including knowing whether or not you need an eBay store, if you should list items on auction or fixed price, how to figure out your fees, and insights into how the eBay search algorithm works - necessary knowledge in order to sell successfully.
Module 6 - A Tour Through eBay Seller Hub
I'll give you a tour through eBay Seller Hub, the place where you manage your seller account from. You'll get a behind-the-scenes look into my actual account as I show you over-the-shoulder in my web browser how to navigate around Seller Hub.
Module 7 - Setting Up Your eBay Seller Account
This module is all about getting you set up to be a successful seller. You'll get your business policies set up including your payment policy, return policy, and shipping policies. You'll also get a cheat sheet to get your shipping policies all set up. Once you've got your policies in place, listing on eBay is a snap!
Module 8 & 9 - Listing & Shipping The Right Way
This is the nitty & gritty part of the course where you'll learn how to go about creating listings the right way. You'll learn how to take incredible pictures with your phone, how to create listings that will show up in search results, as well as the shipping methods you should be using so that you get to keep as much as possible in your pockets.
Module 10 - Turning Reselling Into A Profitable Business
In this module you'll take all your new knowledge and learn how to turn reselling into a profitable business that provides a steady income stream. You'll also get spreadsheets to track your inventory and profit (as well as a printable version of both)!
Easy-To-Fill-In Business Plan Printable Template
Having a plan is essential, so I've included an easy-to-fill-in business plan template. This template will help you identify your goals, your workflow and more.
Measurement Image File Downloads
Included in this course are beautifully designed measurement images to upload to your listings. Showing a visual image of measurement definitions helps your buyer to better understand the sizing, reduces customer questions and returns.
Top 100 Items I Source Most Frequently
This is the list of the best things I regularly find at thrift stores. I compiled this list based on nearly 4 years of reselling experience to help you find items you can flip for profit.
And sooo much more!
Pssst....Someone told me you like bonuses!
Well okay, EVERYONE likes bonuses! So not only are you going to get all those incredible modules, but you're also going to get...
Bonus #1 - Private Community Support ($197/month Value)
Nothing beats banding together with others who are likeminded, goal-oriented, and driven! In this private group just for students, you will be able to engage with other students, get encouragement, and celebrate your successes! I'll also be doing monthly LIVE Q&A's with you in the group where I will be there with you in person to answer your questions and personally cheer you on!
Bonus #2 - Listing Templates ($27 Value)
These templates can really speed up the listing process! You will receive two templates specific for tops and bottoms. You can whip through listings in no time with these!
Bonus #3 - Printable Thank You Cards ($27 Value)
Thanking your customers and asking for positive feedback can be a great way to build your positive feedback quickly as well as get return customers. Your customers will love receiving your items along with these cute thank you cards. You will receive printable files for both color and black and white versions.
Bonus #4 - Lifetime Access & Updates
You don't need to worry about this course material becoming outdated! As changes come (which they will), the course will be updated so that you always have the best information available to you!
Who Is Rags To Riches For?
People who are new to reselling.
If you are new (or newer) to reselling, this course is for you! If you've occasionally sold things on eBay, but are ready to start taking things seriously, this is your chance!
People who are new to the eBay platform.
If you've had some experience reselling on other platforms, but you haven't yet taken the dive into eBay, this course will get you there! Designed to take the overwhelm out of eBay, this course will launch your selling efforts!
Anyone wanting to level up and open an eBay store.
Maybe you've been selling on and off for a while, but you're ready to take the next plunge with opening up an eBay store! This course will help you make the most of your eBay store subscription and get you to your selling goals quickly!
Busy people
Yes, your busy! Whether you've got kids and/or a full-time job, this course was created with you in mind. All lessons are delivered via video so you can learn on the go! There's a ton of content in the course, but it is delivered in bit-sized, manageable chunks. I'll break everything down for you as simple as possible while cutting out the fluff.
Who Is Rags To Riches Not For?
People who are looking to get rich quick.
There's no such thing as getting rich quick. All good things take time, but this course is designed to drastically cut down that time for you!
Anyone scared of rolling up their sleeves and doing some work.
No, you don't become a successful reseller or become great at ANYTHING without putting in work. Welcome to life.
Established Resellers
If you're already killing it at the reselling game and have mastered eBay, this course is not for you.
Who is your course instructor?
Lee Meier
Founder of Listing To Freedom
Hey there! I'm Lee, a mom and reseller. I created ListingToFreedom.com where I teach people just like you how to list your way to freedom by selling online.
Reselling has been an amazing and fun experience for me. It has allowed me to stay home, work a bit during naptimes, and bring in $2,000+ per month!
Now don't get me wrong, it does take hard work and dedication, but you'll find that working on something you LOVE and that has the ability to bring in great income, is majorly rewarding.
Now it's your turn to experience the fun and success I've been able to achieve.
Let's do this thing!
Frequently Asked Questions
Can I complete lessons from my phone?
Yes, all lessons can be completed from a computer, tablet, or phone.


What if I don't know anything about reselling?
If you're interested in reselling, but haven't quite jumped on the bandwagon yet, this course is perfect for you! Taking this course will help you reach your financial goals quick as I've figured out what works and what doesn't so that you can achieve success quickly.
What if I've been selling on other platforms like Poshmark?
If you've done some reselling on other platforms, but haven't yet dived into eBay, this course can take your biz to the next level. If hours spent sharing and following aren't your thing, eBay is where it's at! Just list, sit back, and wait for money to start coming in. One of the largest platforms out there, eBay is sure to be a game changer!
Will I need to open an eBay store?
While not a requirement for selling (you get 250 free listings a month without a store subscription!), this course is geared around having an eBay store. There are lots of perks of having an eBay store including Seller Hub (where your seller account and all listings are managed from), the ability to create listing templates and business policies (saving you time!), as well as the ability to set up a vacation hold (Making money while on vacation? Yes, please!) Subscriptions start at just $4.95/mo with 1-yr plan, or $7.95/mo for month to month.
If you're not quite ready for an eBay store, most of the principles in this course will still apply for you. Then when you're ready for a store, you'll be all set to go with what you learn.
Will I need to purchase anything else once I get the course?
Thankfully, start-up costs for reselling are very low. I started with just my smartphone, printer, a couple of shipping supply items from the Dollar Store, and a scale (around $20 from Amazon). If you don't have a printer, there are some options for you...such as having your labels printed at the post office or library, but you'll definitely want to eventually have either a printer or label printer available for ease.
You may also want to invest in a lighting kit and photo drop background (less than $75 total) and possibly a mannequin (approximately $50). I invested in these around a year into my business, but if you can get these sooner, they really improve pictures and your sales. Definitely a great investment!
It's also nice to have some basic household items on hand such as lint rollers (a must if you have pets!) and stain removers (I like OxyClean, Fels Naptha soap bars, and hydrogen peroxide).
You will also (obviously) need to make an initial investment in clothes to sell. The amount is up to you and how quickly you want to grow your income. You can start with how little or how much you want. My initial investment was $7 for a few items. I sold a couple, then turned around and bought more. That same $7 investment is what I'm still flipping today! It took a while to get where I'm at, and if you want to grow quickly you will most likely need to invest a bit more. The other option is to sell your own items first so you can start investing in other items.
How much room do I need?
You'll need room on either a wall or floor to take pictures. I recommend a 5'x7' background as well as room for a lighting kit.
You'll need a small space for shipping supplies. I use a small foot-wide cupboard, to give you an idea of size.
For inventory storage, that will depend on how much you plan to have. (You'll take this into account for developing your business model as well). Here are a couple of scenarios to give you an idea of how much storage room you'll need:
I initially started out with a few cleared out dresser drawers to hold around 100-150 items. Then I expanded to my proprietary storage system which allows me to store a large amount of inventory in a small amount of space. An approximately 16"x24" floor space with 6 feet of vertical clearance can hold around 100+ items. For my current sales volume, I have around 500-700 items on hand at any one time.
I live in the middle of no where. Will this course work for me?
While you can resell from pretty much any location, if you live hours away from stores, you will probably have trouble sourcing enough inventory. That being said, there are resellers who travel two or more hours to source, spend the day sourcing inventory for the month, then drive home to get it all listed.
I don't live in a high income area and never see high-end brands in thrift stores. Can I still make money?
Yes! If this is you, let me tell you...I'm in the same boat! Living in middle class suburbia, I rarely come across really great brands. But I haven't let this hold me back! In this course, I share all my biggest secrets with you for sourcing.


Is there a time limit to complete this course? How long do I have access?
How does lifetime access sound? There is no time limit and you can complete this course at your own pace. In addition, this course will be updated as things evolve and change.
Do you offer any refunds or guarantees?
Absolutely. If you go through the course, implement my strategies, and don't see any results, then you can email me within 30 days for a full refund. All I ask is that you provide evidence that you've put these methods into place and can show that they have not worked for you. All refunds are subject to the terms of the full refund policy linked on the footer of this page.


What format is the content delivered in?
Video! You will have video instruction and step-by-step walkthroughs of every major topic. This is by far the best way to learn the material - by demonstrating exactly what I have done to have so much success.
I don't live in the United States. Will this course work for me?
This course is based on using eBay.com. eBay's website in your country may be a little different. Also, the shipping methods discussed in this course are specifically for US sellers.
Is my credit card secure?
Credit card security is extremely important to me. That's why I've partnered with Stripe to handle the billing and provide a secure socket layer, 128-bit encryption. Frankly, your credit card data is safer making an online purchase through this secure site than it is using it to pay for gas or buy food at a restaurant. So feel comfortable knowing your transaction is 100% completely protected from fraud.